You can share or mirror audio by selecting an audio source from the Personalize Your Fit screen on the Desktop App.
When using Embodied Labs with a small group, as opposed to Individual Mode, it is important to have the correct audio set-up to allow the rest of the group to hear the same audio being played in the headset.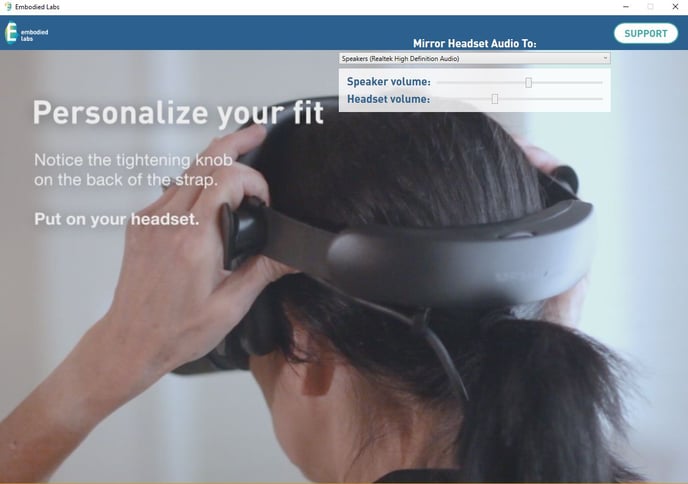 To prepare your VR experience for Group Mode and share your audio, follow these steps:
Open the Embodied Labs Desktop App and select an experience from the Main Menu.
Navigate through the slides until you reach the screen that says "Personalize Your Fit" where you will see a dropdown menu to Mirror Headset Audio.
Select the appropriate audio device such as external speakers or the speakers on your laptop computer.
Adjust the volume of your VR headset or your chosen speaker using the sliders.
Once you're satisfied with the sound levels and audio output, put on the headset.
Now you can experience our modules with a group of people!