Familiarizing with the Embodied Labs and other VR software.
Desktop App

The Embodied Labs desktop app lets you run all of our labs. You can complete the Prepare, Embody, and Reflect sections here. The Prepare and Reflect sections are done on the screen, and the Embody section launches inside of the headset: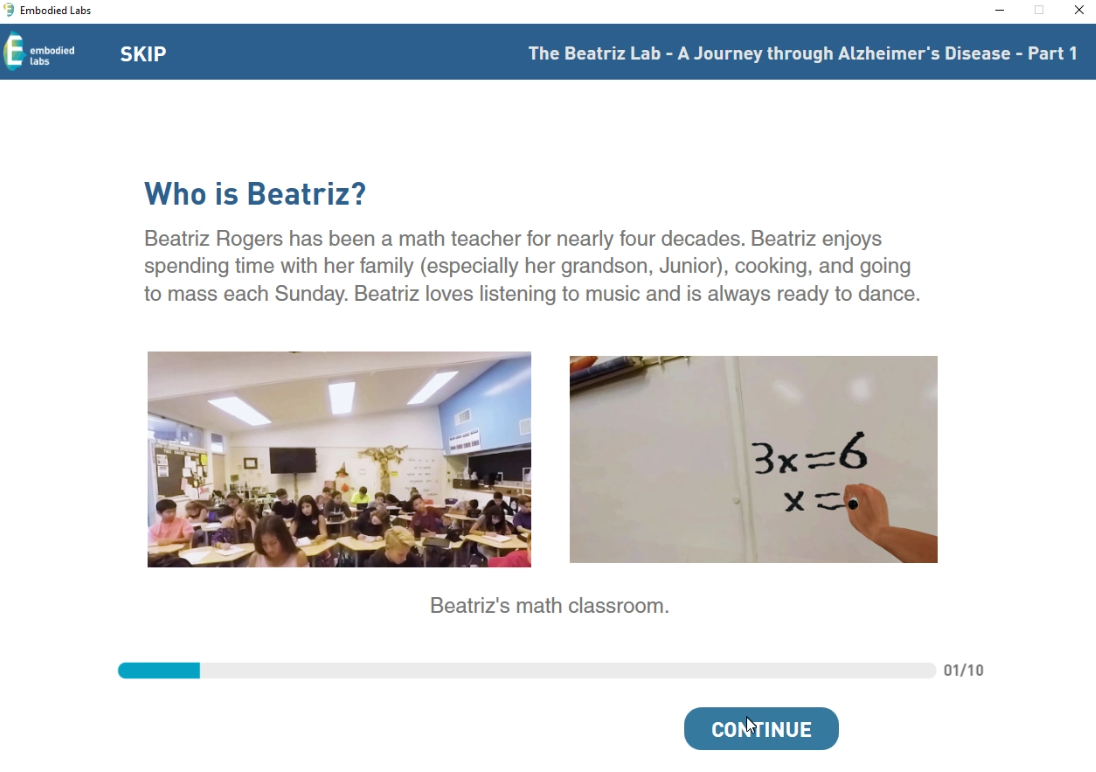 Dashboard
In the Dashboard you can view which labs your users have completed, and analytics around your organization's use of the labs. You can access the Dashboard through your browser, or via the button in the upper-right corner of the desktop app: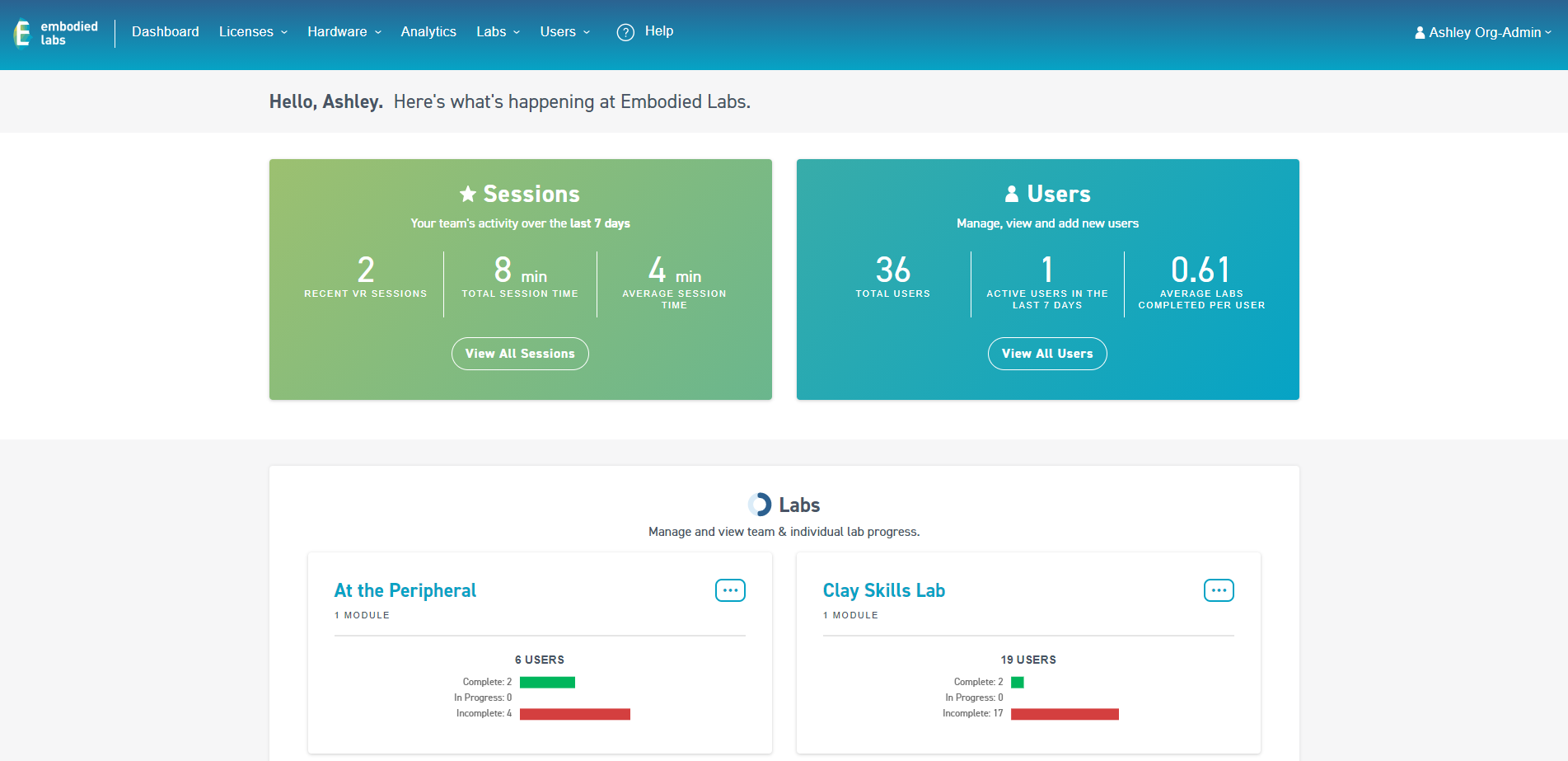 Other VR Headset Software

Finally, your headset also comes with its own software which lets you manage the headset itself. These are required so that your headset can work properly. You can typically keep these running in the background without interacting with them.
For Windows Mixed Reality headsets, you'll see Mixed Reality Portal: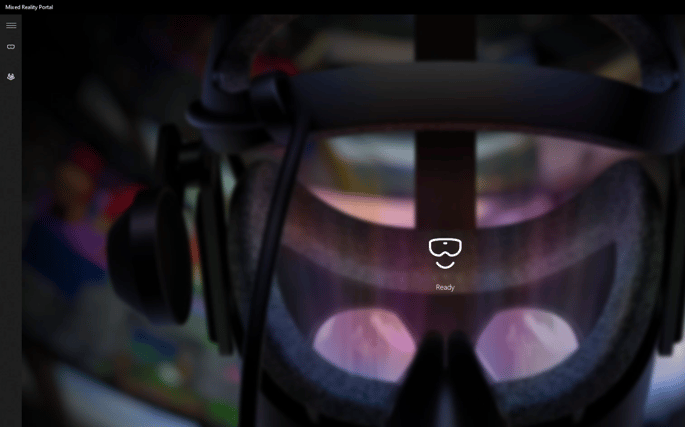 And for Oculus headsets, you'll see Oculus Home: